Jolaine Your Health Coach
Hi! My name is Jolaine and I think it's time we meet.
All my life I've been interested in science.
When I was in high school I was a A+ student in biology. In all honesty I can't say that about other classes in school.
That curiosity has been a driving force behind most of the many different things I have learned and the full circle my life was going to take.
More on that one later.
As a child I just know that I drove my parents crazy with all the question I would ask. They too had an interest in everything natural.
My father had a small ranch, where he took care of horses. If any one of them got sick, out came the natural remedies. This taught me very early in my life that our body had the amazing capacity to heal itself.
What my father did just added to my life time curiosity and made me want to seek out answers to all kinds of things. I stayed with that natural theme and I want on to learn Iridology and Reflexology of the hands and feet.
This experience lead to a great job as a manager of a health food store. After several years of doing that job I thought it was time for a change and change it did.
After this job ended I traveled with my sister on a lecture tour she was doing. This is when I meet my wonderful husband Roger.
Over the years we have worked and played together, and what a ride we have had over, the twenty two years we have been married. All this time I have continued to work part time doing Iridology and Reflexology, studying and learning new things about herbs and vitamins as new knowledge comes to the for front.
I'm really glad I did that, (studying I mean) because little did I know that what I knew about the body and it's power to come back from the brink of death would be tested to the limit. About the same time something else was going to occur.
A full circle of my life was going to happen.
Please allow me to explain.
You see I went on to focus on other things with Roger.
I learned how to make gourmet sausage, which we did for the supermarkets. We had people ask us to make a better sausage because they couldn't eat what was out there. You see Roger was a meat cutter back then. Twenty two years ago the mangers of the meat departments said people won't pay for a sausage that is 5% fat at that time. Their customers just loved them. Well years go by and life changes, so after many years of doing sausage we shut down our sausage business.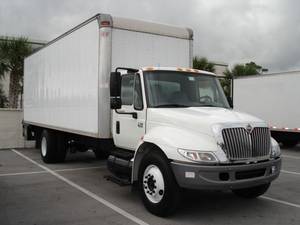 Time for a change, so we moved to Ontario and went into the trucking business. Yes, we were a little company and we got to see some very beautiful places in the USA and Canada. Along the way I learned how to drive a five ton truck with a sleeper and a 24 foot box. This picture to the right is very much like the one we had but it doesn't have a sleeper on it. 
Does this look like the circle was starting to complete itself?
Then in Jan of 2009 Roger became critically ill. After taking him home from the Naturopathic Doctor, he collapsed into bed.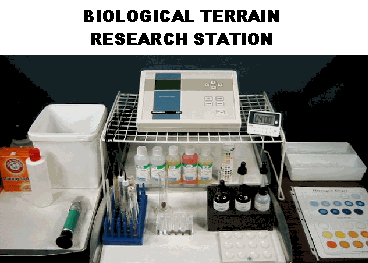 After getting over the initial crisis I decided to take training in Bio-Terrain Auditing and live Blood Analysis. This has helped me keep track of the flow systems of our body.
This is what my equipment looks like with the probes that I put into urine and saliva. This type of testing helps me test to see if our health is going in a good direction. This has given me a wonderful feeling of control over my health. Bio-Terrain helps me to find any dysfunction in each of the body systems and what to do to correct them.
I just love to do Live Blood Analysis see what our blood looks like on the slide. You can see what is happening from moment to moment. What belongs there and what does not. This is the type of microscope that I use with a camera and high definition tv screen.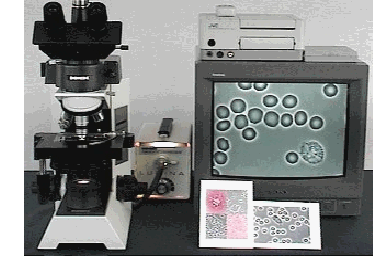 on the slide. You can see what is happening from moment to moment. What belongs there and what does not. This is the type of microscope that I use with a camera and high definition tv screen.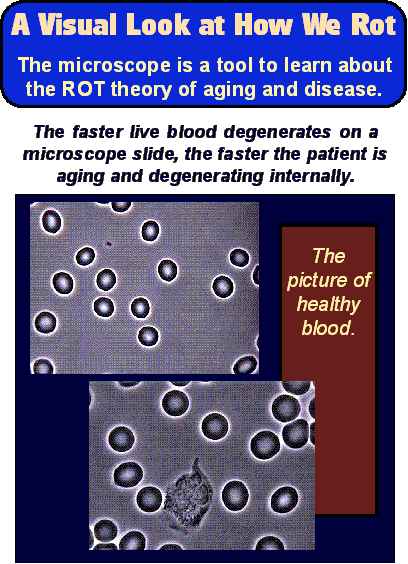 These are some pictures of healthy blood. I love to see the look on my clients face when they see the different parts of their blood. They ask many questions at that time. 
Since May of this year I have gone on to take work shops in the importance of enzymes and flora.
Have you ever felt that something was missing, that you got side tracked somehow? Roger once said Jolaine you should do what you love.
Now I realize what I'm very good at, helping you to get answers to your health questions.
I also have a feeling that all those questions I had as a child have been answered, and the circle of my life is much more complete. That's a great feeling indeed!
What's the next step for Me?
I see myself becoming a speaker and life coach. Giving others the answers to their questions. Why make you wait many years for your answers, when you can take the short cut to some of your most pressing health concerns.
I hope you will find your answers here on my site.
Best Regards:
Jolaine